Inside The UN Plan To Control Speech Online
Authored by Alex Newman via The Epoch Times (emphasis ours),
A powerful United Nations agency has unveiled a plan to regulate social media and online communication while cracking down on what it describes as "false information" and "conspiracy theories," sparking alarm among free-speech advocates and top U.S. lawmakers.
(Illustration by The Epoch Times, Shutterstock)
In its 59-page report released this month, the U.N. Educational, Cultural, and Scientific Organization (UNESCO) outlined a series of "concrete measures which must be implemented by all stakeholders: governments, regulatory authorities, civil society, and the platforms themselves."
This approach includes the imposition of global policies, through institutions such as governments and businesses, designed to stop the spread of various forms of speech while promoting objectives such as "cultural diversity" and "gender equality."
In particular, the U.N. agency aims to create an "Internet of Trust" by targeting what it calls "misinformation," "disinformation," "hate speech," and "conspiracy theories."
Examples of expression flagged to be stopped or restricted include concerns about elections, public health measures, and advocacy that could constitute "incitement to discrimination."
Mark Zuckerberg, CEO of Facebook, testifies remotely during a Senate Judiciary Committee hearing on "Censorship, Suppression, and the 2020 Election," in Washington on Nov. 17, 2020. (Bill Clark-Pool/Getty Images)
Critics are warning that allegations of "disinformation" and "conspiracy theories" have increasingly been used by powerful forces in government and Big Tech to silence true information and even core political speech.
Just this month, the U.S. House Judiciary Committee released a report blasting the "pseudoscience of disinformation."
Among other concerns, the committee found this "pseudoscience" has been "weaponized" by what lawmakers refer to as the "Censorship Industrial Complex."
The goal: silence constitutionally-protected political speech, mostly by conservatives.
"The pseudoscience of disinformation is now—and has always been—nothing more than a political ruse most frequently targeted at communities and individuals holding views contrary to the prevailing narratives," states the congressional report, "The Weaponization of 'Disinformation' Pseudo-Experts and Bureaucrats."
Indeed, many of the policies called for by UNESCO have already been implemented by U.S.-based digital platforms, often at the behest of the Biden administration, the latest congressional report makes clear.
Deputy Director of UNESCO Xing Qu (2nd R) views some ancient manuscripts on March 31, 2021. (MICHELE CATTANI/AFP via Getty Images)
On Capitol Hill, lawmakers nevertheless expressed alarm about the new UNESCO plan.
"I have repeatedly and publicly criticized the Biden administration's misguided decision to rejoin UNESCO, putting U.S. taxpayers on the hook for hundreds of millions of dollars," House Foreign Affairs Committee Chairman Michael McCaul (R-Texas) told The Epoch Times regarding the social-media plan.
Calling UNESCO a "deeply flawed entity," Mr. McCaul said he is especially concerned that the organization "promotes the interests of authoritarian regimes—including the Chinese Communist Party."
Indeed, UNESCO, like many other U.N. agencies, includes multiple members of the Chinese Communist Party (CCP) in its leadership ranks, such as Deputy Director-General Xing Qu, The Epoch Times has reported.
The CCP has repeatedly made clear that even while working in international organizations, CCP members are expected to follow communist party orders.
Lawmakers on the House Appropriations Subcommittee dealing with international organizations are currently working to cut or reduce funding to various U.N. agencies that lawmakers say are using U.S. taxpayer money improperly.
Already, the U.S. government has twice exited UNESCO—under the Reagan and the Trump administrations—due to concerns about what the administrations described as extremism, hostility to American values, and other problems.
The Biden administration rejoined earlier this year over the objections of lawmakers, The Epoch Times reported.
An aerial view of a sculpture at the UNESCO headquarters in Paris on July 25, 2023. President Joe Biden rejoined the United States into UNESCO after President Donald Trump exited the agency in 2018. (BERTRAND GUAY/AFP via Getty Images)
The UNESCO Plan
While being marketed as a plan to uphold free expression, the new UNESCO regulatory regime calls for international censorship by "independent" regulators who are "shielded from political and economic interests."
"National, regional, and global governance systems should be able to cooperate and share practices … in addressing content that could be permissibly restricted under international human rights law and standards," the report explains.
Unlike the First Amendment to the U.S. Constitution prohibiting any governmental infringement on the right to free speech or free press, UNESCO points to various international "human rights" instruments that it says should determine what speech to infringe on.
These agreements include the International Covenant on Civil and Political Rights (ICCPR), which states that restricting freedom of expression must be provided for by law and must also serve a "legitimate aim."
In a recent review of the United States, a U.N. human-rights committee called for changes to the U.S. Constitution and demanded that the U.S. government do more to stop and punish "hate speech" in order to comply with the ICCPR.
Speaker of the House Nancy Pelosi (D-Calif.), joined by members of the Asian Pacific American Caucus, speaks on the COVID-19 Hate Crimes Act at the U.S. Capitol in Washington on May 18, 2021. (Kevin Dietsch/Getty Images)
Another key U.N. instrument is the Universal Declaration of Human Rights, which states explicitly in Article 29 that "rights and freedoms may in no case be exercised contrary to the purposes and principles of the United Nations."
In short, the U.N. view of "freedom of expression" is radically different from that enshrined in the U.S. Constitution.
The UNESCO report says that once content that should be restricted is found, social-media platforms must take measures, ranging from using algorithm suppression (shadow banning) and warning users about the content, to de-monetizing and even removing it.
Any digital platforms found to not be "dealing with content that could be permissibly restricted under international human rights law" should "be held accountable" with "enforcement measures," the report states.
UNESCO Director-General Audrey Azoulay, a former French culture minister with the Socialist Party, cited risks to society to justify the global plan.
"Digital technology has enabled immense progress on freedom of speech," she said in a statement. "But social media platforms have also accelerated and amplified the spread of false information and hate speech, posing major risks to societal cohesion, peace, and stability.
"To protect access to information, we must regulate these platforms without delay, while at the same time protecting freedom of expression and human rights," said Azoulay, who took over the U.N. agency from longtime Bulgarian Communist Party leader Irina Bokova.
In the forward to the new report, headlined "Guidelines for the Governance of Digital Platforms," Azoulay says that stopping certain forms of speech and at the same time preserving "freedom of expression" is "not a contradiction."
Citing a survey commissioned by UNESCO itself, the U.N. agency also said most people around the world support its agenda.
According to UNESCO, the report and the guidelines were developed through a process of consultation including more than 1,500 submissions and over 10,000 comments from "stakeholders" such as governments, businesses, and non-profit organizations.
UNESCO said it will work with governments and companies to implement the regulatory regime around the world.
"UNESCO is by not (sic) proposing to regulate digital platforms," a spokesman for UNESCO, who asked not to be named, told The Epoch Times in a statement.
"We are, however, conscious that dozens of governments around the world are already drafting legislation to do so, some of which is not in line with international human rights standards, and may even jeopardize freedom of expression.
"Similarly, the platforms themselves are already making millions of human and automated decisions a day with respect to the moderation and curation of content, based upon their own policies," the spokesman said.
The European Union, which already places severe limitations on free expression online, has already provided funding for implementation worldwide, UNESCO added.
The Biden administration told The Epoch Times that it wasn't involved in creating the plan.
"We will reserve comment until we finish carefully studying the plan," the State Department said in an email.
Free Speech Concern Grows
Concerns over the implications for freedom of speech and free expression online are mounting as awareness of the UNESCO plan spreads.
Sarah McLaughlin, a senior scholar at the Foundation for Individual Rights and Expression (FIRE), expressed alarm.
"FIRE appreciates that UNESCO's new action plan for social media recognizes the value of transparency and the need for protecting freedom of expression, but remains deeply concerned about efforts to regulate online 'disinformation' and 'hate speech,'" Ms. McLaughlin told The Epoch Times.
Read more here...
https://www.zerohedge.com/geopolitical/inside-un-plan-control-speech-online
Inside The UN Plan To Control Speech Online Authored by Alex Newman via The Epoch Times (emphasis ours), A powerful United Nations agency has unveiled a plan to regulate social media and online communication while cracking down on what it describes as "false information" and "conspiracy theories," sparking alarm among free-speech advocates and top U.S. lawmakers. (Illustration by The Epoch Times, Shutterstock) In its 59-page report released this month, the U.N. Educational, Cultural, and Scientific Organization (UNESCO) outlined a series of "concrete measures which must be implemented by all stakeholders: governments, regulatory authorities, civil society, and the platforms themselves." This approach includes the imposition of global policies, through institutions such as governments and businesses, designed to stop the spread of various forms of speech while promoting objectives such as "cultural diversity" and "gender equality." In particular, the U.N. agency aims to create an "Internet of Trust" by targeting what it calls "misinformation," "disinformation," "hate speech," and "conspiracy theories." Examples of expression flagged to be stopped or restricted include concerns about elections, public health measures, and advocacy that could constitute "incitement to discrimination." Mark Zuckerberg, CEO of Facebook, testifies remotely during a Senate Judiciary Committee hearing on "Censorship, Suppression, and the 2020 Election," in Washington on Nov. 17, 2020. (Bill Clark-Pool/Getty Images) Critics are warning that allegations of "disinformation" and "conspiracy theories" have increasingly been used by powerful forces in government and Big Tech to silence true information and even core political speech. Just this month, the U.S. House Judiciary Committee released a report blasting the "pseudoscience of disinformation." Among other concerns, the committee found this "pseudoscience" has been "weaponized" by what lawmakers refer to as the "Censorship Industrial Complex." The goal: silence constitutionally-protected political speech, mostly by conservatives. "The pseudoscience of disinformation is now—and has always been—nothing more than a political ruse most frequently targeted at communities and individuals holding views contrary to the prevailing narratives," states the congressional report, "The Weaponization of 'Disinformation' Pseudo-Experts and Bureaucrats." Indeed, many of the policies called for by UNESCO have already been implemented by U.S.-based digital platforms, often at the behest of the Biden administration, the latest congressional report makes clear. Deputy Director of UNESCO Xing Qu (2nd R) views some ancient manuscripts on March 31, 2021. (MICHELE CATTANI/AFP via Getty Images) On Capitol Hill, lawmakers nevertheless expressed alarm about the new UNESCO plan. "I have repeatedly and publicly criticized the Biden administration's misguided decision to rejoin UNESCO, putting U.S. taxpayers on the hook for hundreds of millions of dollars," House Foreign Affairs Committee Chairman Michael McCaul (R-Texas) told The Epoch Times regarding the social-media plan. Calling UNESCO a "deeply flawed entity," Mr. McCaul said he is especially concerned that the organization "promotes the interests of authoritarian regimes—including the Chinese Communist Party." Indeed, UNESCO, like many other U.N. agencies, includes multiple members of the Chinese Communist Party (CCP) in its leadership ranks, such as Deputy Director-General Xing Qu, The Epoch Times has reported. The CCP has repeatedly made clear that even while working in international organizations, CCP members are expected to follow communist party orders. Lawmakers on the House Appropriations Subcommittee dealing with international organizations are currently working to cut or reduce funding to various U.N. agencies that lawmakers say are using U.S. taxpayer money improperly. Already, the U.S. government has twice exited UNESCO—under the Reagan and the Trump administrations—due to concerns about what the administrations described as extremism, hostility to American values, and other problems. The Biden administration rejoined earlier this year over the objections of lawmakers, The Epoch Times reported. An aerial view of a sculpture at the UNESCO headquarters in Paris on July 25, 2023. President Joe Biden rejoined the United States into UNESCO after President Donald Trump exited the agency in 2018. (BERTRAND GUAY/AFP via Getty Images) The UNESCO Plan While being marketed as a plan to uphold free expression, the new UNESCO regulatory regime calls for international censorship by "independent" regulators who are "shielded from political and economic interests." "National, regional, and global governance systems should be able to cooperate and share practices … in addressing content that could be permissibly restricted under international human rights law and standards," the report explains. Unlike the First Amendment to the U.S. Constitution prohibiting any governmental infringement on the right to free speech or free press, UNESCO points to various international "human rights" instruments that it says should determine what speech to infringe on. These agreements include the International Covenant on Civil and Political Rights (ICCPR), which states that restricting freedom of expression must be provided for by law and must also serve a "legitimate aim." In a recent review of the United States, a U.N. human-rights committee called for changes to the U.S. Constitution and demanded that the U.S. government do more to stop and punish "hate speech" in order to comply with the ICCPR. Speaker of the House Nancy Pelosi (D-Calif.), joined by members of the Asian Pacific American Caucus, speaks on the COVID-19 Hate Crimes Act at the U.S. Capitol in Washington on May 18, 2021. (Kevin Dietsch/Getty Images) Another key U.N. instrument is the Universal Declaration of Human Rights, which states explicitly in Article 29 that "rights and freedoms may in no case be exercised contrary to the purposes and principles of the United Nations." In short, the U.N. view of "freedom of expression" is radically different from that enshrined in the U.S. Constitution. The UNESCO report says that once content that should be restricted is found, social-media platforms must take measures, ranging from using algorithm suppression (shadow banning) and warning users about the content, to de-monetizing and even removing it. Any digital platforms found to not be "dealing with content that could be permissibly restricted under international human rights law" should "be held accountable" with "enforcement measures," the report states. UNESCO Director-General Audrey Azoulay, a former French culture minister with the Socialist Party, cited risks to society to justify the global plan. "Digital technology has enabled immense progress on freedom of speech," she said in a statement. "But social media platforms have also accelerated and amplified the spread of false information and hate speech, posing major risks to societal cohesion, peace, and stability. "To protect access to information, we must regulate these platforms without delay, while at the same time protecting freedom of expression and human rights," said Azoulay, who took over the U.N. agency from longtime Bulgarian Communist Party leader Irina Bokova. In the forward to the new report, headlined "Guidelines for the Governance of Digital Platforms," Azoulay says that stopping certain forms of speech and at the same time preserving "freedom of expression" is "not a contradiction." Citing a survey commissioned by UNESCO itself, the U.N. agency also said most people around the world support its agenda. According to UNESCO, the report and the guidelines were developed through a process of consultation including more than 1,500 submissions and over 10,000 comments from "stakeholders" such as governments, businesses, and non-profit organizations. UNESCO said it will work with governments and companies to implement the regulatory regime around the world. "UNESCO is by not (sic) proposing to regulate digital platforms," a spokesman for UNESCO, who asked not to be named, told The Epoch Times in a statement. "We are, however, conscious that dozens of governments around the world are already drafting legislation to do so, some of which is not in line with international human rights standards, and may even jeopardize freedom of expression. "Similarly, the platforms themselves are already making millions of human and automated decisions a day with respect to the moderation and curation of content, based upon their own policies," the spokesman said. The European Union, which already places severe limitations on free expression online, has already provided funding for implementation worldwide, UNESCO added. The Biden administration told The Epoch Times that it wasn't involved in creating the plan. "We will reserve comment until we finish carefully studying the plan," the State Department said in an email. Free Speech Concern Grows Concerns over the implications for freedom of speech and free expression online are mounting as awareness of the UNESCO plan spreads. Sarah McLaughlin, a senior scholar at the Foundation for Individual Rights and Expression (FIRE), expressed alarm. "FIRE appreciates that UNESCO's new action plan for social media recognizes the value of transparency and the need for protecting freedom of expression, but remains deeply concerned about efforts to regulate online 'disinformation' and 'hate speech,'" Ms. McLaughlin told The Epoch Times. Read more here... https://www.zerohedge.com/geopolitical/inside-un-plan-control-speech-online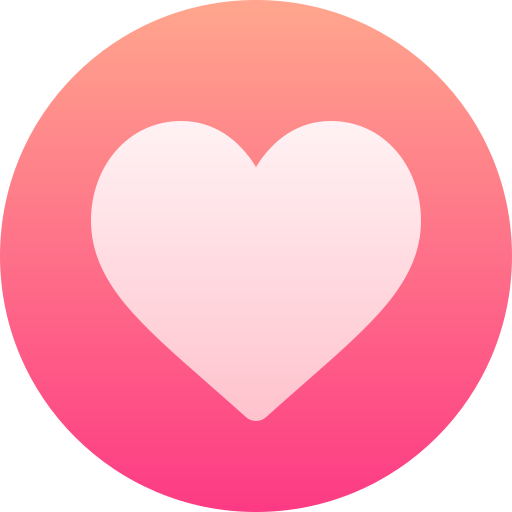 1
0 Comments
0 Shares
1042 Views