In the ever-evolving landscape of the modern workplace, remote opportunities have become increasingly prevalent, and one sector that has experienced significant growth is remote live chat jobs. These positions, often in customer service or sales, allow individuals to connect with customers or clients in real-time from the comfort of their own homes. In this review article, we will delve into the world of remote live chat jobs in the USA, exploring the advantages and challenges associated with this burgeoning employment trend.
Pros:
Flexibility and Work-Life Balance:
One of the most appealing aspects of remote live chat jobs is the flexibility they offer. Employees can often set their own schedules within certain parameters, allowing for a better work-life balance. This is particularly advantageous for individuals who value autonomy and seek to avoid the traditional 9-to-5 grind.
Reduced Commute Stress:
Commuting can be a major source of stress for many workers. Remote live chat jobs eliminate this burden entirely, freeing up valuable time and reducing the environmental impact associated with daily travel.
Geographical Independence:
With remote live chat jobs, location becomes less of a barrier. Talented individuals from various parts of the country can contribute to a company's success without the need to relocate. This opens up opportunities for a more diverse and inclusive workforce.
Cost Savings:
Both employers and employees can enjoy cost savings associated with remote work. Companies can reduce expenses related to office space, while employees save money on commuting, work attire, and meals.
Increased Job Opportunities:
The proliferation of remote work has expanded the job market, providing more opportunities for those who may have faced limitations due to geographical constraints or personal circumstances.
Cons:
Isolation and Lack of Social Interaction:
While remote work offers independence, it can also lead to feelings of isolation. The absence of face-to-face interaction may impact team cohesion and employee morale.
Communication Challenges:
Effective communication is essential in any workplace. Remote live chat jobs heavily rely on digital communication tools, and misinterpretations or delays in response time can occur, potentially affecting customer satisfaction.
Potential for Distractions:
Working from home presents its own set of distractions, ranging from household chores to family interruptions. Maintaining focus and productivity can be a challenge without a structured office environment.
Technology Hurdles:
Dependence on technology means that technical issues can disrupt workflow. Internet outages, software glitches, or hardware malfunctions can pose challenges for individuals working in remote live chat positions.
Security Concerns:
Handling sensitive customer information requires robust cybersecurity measures. Remote work introduces additional security risks, and companies must invest in secure platforms to protect both customer data and the integrity of their operations.
In conclusion, remote live chat jobs in the USA offer a myriad of benefits, from flexibility and cost savings to increased job opportunities. However, it is crucial for both employers and employees to navigate and address the associated challenges, such as communication hurdles and potential feelings of isolation. As the workforce continues to evolve, finding a balance between the advantages and drawbacks of remote live chat jobs will be key to harnessing the full potential of this employment trend.
CLICK HERE--
https://subratajajabar.systeme.io/livechatjobs
In the ever-evolving landscape of the modern workplace, remote opportunities have become increasingly prevalent, and one sector that has experienced significant growth is remote live chat jobs. These positions, often in customer service or sales, allow individuals to connect with customers or clients in real-time from the comfort of their own homes. In this review article, we will delve into the world of remote live chat jobs in the USA, exploring the advantages and challenges associated with this burgeoning employment trend. Pros: Flexibility and Work-Life Balance: One of the most appealing aspects of remote live chat jobs is the flexibility they offer. Employees can often set their own schedules within certain parameters, allowing for a better work-life balance. This is particularly advantageous for individuals who value autonomy and seek to avoid the traditional 9-to-5 grind. Reduced Commute Stress: Commuting can be a major source of stress for many workers. Remote live chat jobs eliminate this burden entirely, freeing up valuable time and reducing the environmental impact associated with daily travel. Geographical Independence: With remote live chat jobs, location becomes less of a barrier. Talented individuals from various parts of the country can contribute to a company's success without the need to relocate. This opens up opportunities for a more diverse and inclusive workforce. Cost Savings: Both employers and employees can enjoy cost savings associated with remote work. Companies can reduce expenses related to office space, while employees save money on commuting, work attire, and meals. Increased Job Opportunities: The proliferation of remote work has expanded the job market, providing more opportunities for those who may have faced limitations due to geographical constraints or personal circumstances. Cons: Isolation and Lack of Social Interaction: While remote work offers independence, it can also lead to feelings of isolation. The absence of face-to-face interaction may impact team cohesion and employee morale. Communication Challenges: Effective communication is essential in any workplace. Remote live chat jobs heavily rely on digital communication tools, and misinterpretations or delays in response time can occur, potentially affecting customer satisfaction. Potential for Distractions: Working from home presents its own set of distractions, ranging from household chores to family interruptions. Maintaining focus and productivity can be a challenge without a structured office environment. Technology Hurdles: Dependence on technology means that technical issues can disrupt workflow. Internet outages, software glitches, or hardware malfunctions can pose challenges for individuals working in remote live chat positions. Security Concerns: Handling sensitive customer information requires robust cybersecurity measures. Remote work introduces additional security risks, and companies must invest in secure platforms to protect both customer data and the integrity of their operations. In conclusion, remote live chat jobs in the USA offer a myriad of benefits, from flexibility and cost savings to increased job opportunities. However, it is crucial for both employers and employees to navigate and address the associated challenges, such as communication hurdles and potential feelings of isolation. As the workforce continues to evolve, finding a balance between the advantages and drawbacks of remote live chat jobs will be key to harnessing the full potential of this employment trend. CLICK HERE-- https://subratajajabar.systeme.io/livechatjobs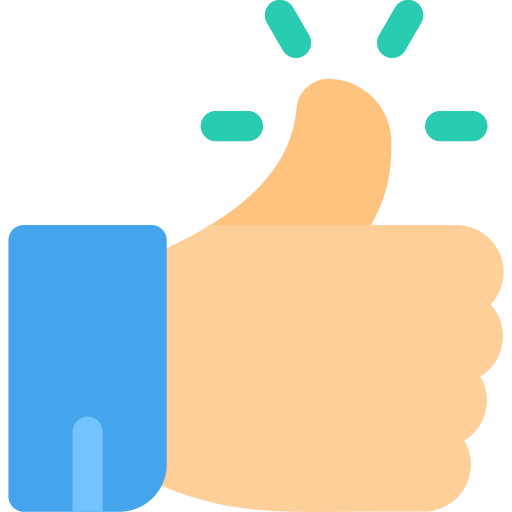 1
0 Comments
0 Shares
3520 Views