Hello Amigos.
All glory to God for making us all to see a new day.
I didn't wake up as early as usual, funny how some meds side effects takes a toll on someone.
It made me sleep more than usual.
Luckily I was still able to do few things for myself.
Funny, how my body feels weak but not my hands.
That's a good one right?
I was indoors until in the evening, and yes it rained but not much.
I was already feeling heavy and I seriously needed some fresh air outside.
It's Saturday, so people are always seen in the mini stadium either playing football or other activities.
When I got there I didn't go any further, I just sat down outside the stadium and watched for some time.
Actually I was resting, during the time I met a friend who engaged in a talk with me.
Truth is he was actually the one talking while I listened, because like I said I was trying to gain strength.
He was really a good story teller with a touch of comedian vibes.
I enjoyed his company.
I came back prepared and ate dinner, then took my meds.
And that was it.
Thank you very much for your good wishes.
I will be much more better when I am done with the meds while fighting it's side effects ????
Wishing you a blessed Sunday.
This report was published via Actifit app (Android | iOS). Check out the original version here on actifit.io 24/06/2023 3410 Daily Activity, House Chores, Walking
----------- REFERENT URL ---------------
https://cdn.steemitimages.com/DQmXv9QWiAYiLCSr3sKxVzUJVrgin3ZZWM2CExEo3fd5GUS/sep3.png
https://actifit.s3.us-east-1.amazonaws.com/ACTIVITYDATE.png
https://cdn.steemitimages.com/DQmRgAoqi4vUVymaro8hXdRraNX6LHkXhMRBZxEo5vVWXDN/ACTIVITYCOUNT.png
https://cdn.steemitimages.com/DQmZ6ZT8VaEpaDzB16qZzK8omffbWUpEpe4BkJkMXmN3xrF/ACTIVITYTYPE.png
https://cdn.steemitimages.com/DQmNp6YwAm2qwquALZw8PdcovDorwaBSFuxQ38TrYziGT6b/A-20.png
https://cdn.steemitimages.com/DQmQqfpSmcQtfrHAtzfBtVccXwUL9vKNgZJ2j93m8WNjizw/l5.png
https://cdn.steemitimages.com/DQmbWy8KzKT1UvCvznUTaFPw6wBUcyLtBT5XL9wdbB7Hfmn/l6.png
https://bit.ly/actifit-app
https://bit.ly/actifit-ios
Hello Amigos. All glory to God for making us all to see a new day. I didn't wake up as early as usual, funny how some meds side effects takes a toll on someone. It made me sleep more than usual. Luckily I was still able to do few things for myself. Funny, how my body feels weak but not my hands. That's a good one right? I was indoors until in the evening, and yes it rained but not much. I was already feeling heavy and I seriously needed some fresh air outside. It's Saturday, so people are always seen in the mini stadium either playing football or other activities. When I got there I didn't go any further, I just sat down outside the stadium and watched for some time. Actually I was resting, during the time I met a friend who engaged in a talk with me. Truth is he was actually the one talking while I listened, because like I said I was trying to gain strength. He was really a good story teller with a touch of comedian vibes. I enjoyed his company. I came back prepared and ate dinner, then took my meds. And that was it. Thank you very much for your good wishes. I will be much more better when I am done with the meds while fighting it's side effects ???? Wishing you a blessed Sunday. This report was published via Actifit app (Android | iOS). Check out the original version here on actifit.io 24/06/2023 3410 Daily Activity, House Chores, Walking ----------- REFERENT URL --------------- https://cdn.steemitimages.com/DQmXv9QWiAYiLCSr3sKxVzUJVrgin3ZZWM2CExEo3fd5GUS/sep3.png https://actifit.s3.us-east-1.amazonaws.com/ACTIVITYDATE.png https://cdn.steemitimages.com/DQmRgAoqi4vUVymaro8hXdRraNX6LHkXhMRBZxEo5vVWXDN/ACTIVITYCOUNT.png https://cdn.steemitimages.com/DQmZ6ZT8VaEpaDzB16qZzK8omffbWUpEpe4BkJkMXmN3xrF/ACTIVITYTYPE.png https://cdn.steemitimages.com/DQmNp6YwAm2qwquALZw8PdcovDorwaBSFuxQ38TrYziGT6b/A-20.png https://cdn.steemitimages.com/DQmQqfpSmcQtfrHAtzfBtVccXwUL9vKNgZJ2j93m8WNjizw/l5.png https://cdn.steemitimages.com/DQmbWy8KzKT1UvCvznUTaFPw6wBUcyLtBT5XL9wdbB7Hfmn/l6.png https://bit.ly/actifit-app https://bit.ly/actifit-ios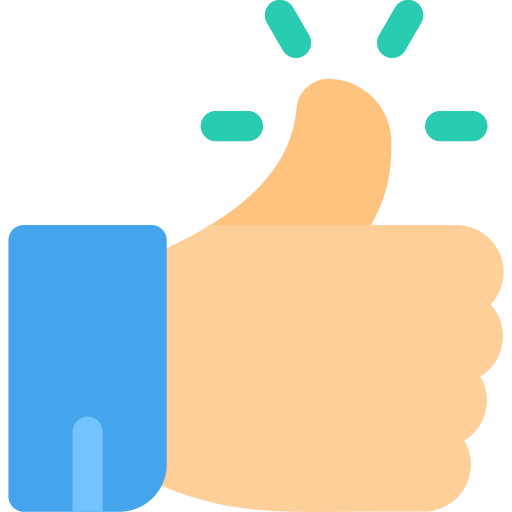 3
0 Comments
0 Shares
5063 Views