The FTX Foundation Supported and Funded 'Trial of the Year award winning TOGETHER Trial' Used to 'Prove' Ivermectin Ineffective
As reported in May 2022, The FTX Foundation proudly announced "financial support for the global expansion of the TOGETHER Trial on the same day that the trial investigators receive the prestigious Trial of the Year Award from the Society for Clinical Trials (SCT) in San Diego.
Each year the SCT presents one award for a randomized clinical trial published the previous year that best exemplifies five key criteria including improvements to humankind and provides a basis for substantial and beneficial changes to health care. The TOGETHER Trial is the largest placebo-controlled COVID-19 trial and has, so far, evaluated 11 different treatments for COVID-19. On May 16, the TOGETHER trial receives the award and announces more than $18 million in funding and purchase commitments from the FTX Foundation that will enable the expansion of the trial from Brazil and Canada, to include experienced sites in South Africa, Rwanda, the Democratic Republic of the Congo, the Bahamas, Pakistan, Vietnam, and Ghana.
"We are incredibly honoured to receive this award and to work with the FTX Foundation. The TOGETHER Trial is truly an international collaboration and this award is a tribute to the entire team and also the patients who participated," said Dr. Edward Mills, Co-principal investigator, TOGETHER Trial, Professor, Health Research Methods, Evidence and Impact, McMaster University. "COVID-19 is an unprecedented modern-day pandemic that called for a bold, novel and innovative approach. Partnering with innovative thinkers at the FTX Foundation allows the rapid expansion of our trial that will have major benefits to public health around the world. With the support of the FTX Foundation, we can now also start evaluating drugs for future pandemics." ...
The unique partnership now between the FTX Foundation and the TOGETHER Trial has already had a direct effect on the way global clinical research is conducted, bringing about substantial positive health care changes that will be felt well beyond the COVID-19 era.
The TOGETHER Trial consortium additionally includes representatives from the World Health Organization (WHO) Clinical Guidance Committee on COVID-19 Therapeutics. The TOGETHER Trial is also supported by funding from the Bill & Melinda Gates Foundation, FastGrants for COVID-19 Research, the Rainwater Charitable Foundation, and Unitaid."
The outcome of the TOGETHER trial, funded by FTX, Bill and Melinda Gates Foundation, among others, were headlines such as "Largest Ivermectin Trial Fails to Show Benefit in COVID Outpatients (
https://www.medpagetoday.com/infectiousdisease/covid19/97957)"
and "Ivermectin Does Not Reduce Risk of Covid Hospitalization, Large Study Finds (
https://www.nytimes.com/2022/03/30/health/covid-ivermectin-hospitalization.html)"
and "Jury's in for ivermectin: 'No clinical significance.' "
(
https://cosmosmagazine.com/health/covid/jurys-in-for-ivermectin-no-clinical-significance/)Source:
PRNewswire
(
https://www.prnewswire.com/news-releases/the-ftx-foundation-supports-the-global-expansion-of-the-trial-of-the-year-award-winning-together-trial-301547995.html)
#Ftx
#ivermectin
#covid
#trial
#sbf
The FTX Foundation Supported and Funded 'Trial of the Year award winning TOGETHER Trial' Used to 'Prove' Ivermectin Ineffective As reported in May 2022, The FTX Foundation proudly announced "financial support for the global expansion of the TOGETHER Trial on the same day that the trial investigators receive the prestigious Trial of the Year Award from the Society for Clinical Trials (SCT) in San Diego. Each year the SCT presents one award for a randomized clinical trial published the previous year that best exemplifies five key criteria including improvements to humankind and provides a basis for substantial and beneficial changes to health care. The TOGETHER Trial is the largest placebo-controlled COVID-19 trial and has, so far, evaluated 11 different treatments for COVID-19. On May 16, the TOGETHER trial receives the award and announces more than $18 million in funding and purchase commitments from the FTX Foundation that will enable the expansion of the trial from Brazil and Canada, to include experienced sites in South Africa, Rwanda, the Democratic Republic of the Congo, the Bahamas, Pakistan, Vietnam, and Ghana. "We are incredibly honoured to receive this award and to work with the FTX Foundation. The TOGETHER Trial is truly an international collaboration and this award is a tribute to the entire team and also the patients who participated," said Dr. Edward Mills, Co-principal investigator, TOGETHER Trial, Professor, Health Research Methods, Evidence and Impact, McMaster University. "COVID-19 is an unprecedented modern-day pandemic that called for a bold, novel and innovative approach. Partnering with innovative thinkers at the FTX Foundation allows the rapid expansion of our trial that will have major benefits to public health around the world. With the support of the FTX Foundation, we can now also start evaluating drugs for future pandemics." ... The unique partnership now between the FTX Foundation and the TOGETHER Trial has already had a direct effect on the way global clinical research is conducted, bringing about substantial positive health care changes that will be felt well beyond the COVID-19 era. The TOGETHER Trial consortium additionally includes representatives from the World Health Organization (WHO) Clinical Guidance Committee on COVID-19 Therapeutics. The TOGETHER Trial is also supported by funding from the Bill & Melinda Gates Foundation, FastGrants for COVID-19 Research, the Rainwater Charitable Foundation, and Unitaid." The outcome of the TOGETHER trial, funded by FTX, Bill and Melinda Gates Foundation, among others, were headlines such as "Largest Ivermectin Trial Fails to Show Benefit in COVID Outpatients (https://www.medpagetoday.com/infectiousdisease/covid19/97957)" and "Ivermectin Does Not Reduce Risk of Covid Hospitalization, Large Study Finds (https://www.nytimes.com/2022/03/30/health/covid-ivermectin-hospitalization.html)" and "Jury's in for ivermectin: 'No clinical significance.' " (https://cosmosmagazine.com/health/covid/jurys-in-for-ivermectin-no-clinical-significance/)Source: PRNewswire (https://www.prnewswire.com/news-releases/the-ftx-foundation-supports-the-global-expansion-of-the-trial-of-the-year-award-winning-together-trial-301547995.html) #Ftx #ivermectin #covid #trial #sbf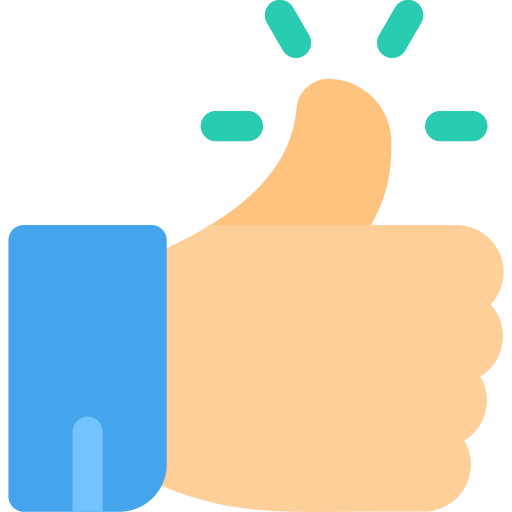 3
0 Comments
0 Shares
2386 Views