https://3speak.tv/watch?v=rzc24-nftbbg/lzhkednt
Does the entry of BlackRock in cryptocurrency signal the return of the Bull Market?
Since 2015, I have been hearing a lot of good things about BlackRock when I started trading in the Philippines Stock market. However, my knowledge is just superficial. All I know is that BlackRock is a big name in the investment world. Beyond that information, I know nothing about the details and the nature of the investment of this giant financial firm.
Now, with this recent press release from cryptoglobe.com about BlackRock entering into the crypto space, this made me curious to dig a little deeper into the involvement of this financial titan.
In Wikipedia, BlackRock is described as "the largest asset management company in the world." In terms of age, it is still very young. It was established in 1988 and so that would make the firm just 35 years old.
What I find impressive in this company is its client base which includes huge companies, the big names in the institutional and individual investing world, as well as sovereign governments.
Now, with the involvement of governments in BlackRock, this made me reflect on the recent interference of governments in the crypto space.
One, if governments are included among their clients, I am now wondering about the future of regulation and legal issues that Centralized Exchanges (CEXes) are facing today such as Coinbase and Binance. Especially, in relation to the US government. Perhaps, unlike other governments, BlackRock doesn't manage any fund related to the US government because if they have, then how you would reconcile BlackRock's move with the US government fund being managed by BlackRock? If the US government has any funds entrusted to BlackRock, how can the SEC for instance sustain their goal of destroying the space?
Or if the US government has an investment managed by BlackRock, perhaps, these assets are in safer financial instruments and not necessarily in the field of cryptocurrency.
And then another thought, perhaps the hostility of the US government against cryptocurrency is motivated by those who either don't understand that character of the space or if they do understand, they don't like the idea of transferring financial sovereignty back to the people. They want to be in control.
Nevertheless, as far as Japan, Kuwait, and Abu Dhabi are concerned, whether the governments of these nations are crypto-friendly or not, one thing is clear: these governments trust BlackRock with their sovereign wealth funds and that's why we see BlackRock managing the Government Pension Investment Fund (GPIF) of Japan, the Kuwait Investment Authority (KIA), and the Abu Dhabi Investment Authority (ADIA).
Pension funds like "the California Public Employees' Retirement System (CalPERS), New York City Pension Funds, and Teacher Retirement System of Texas" are just a few notable organizations that put their trust in BlackRock. Along with big businesses like General Electric (GE), IBM, and Microsoft, insurance firms have entrusted BlackRock with managing their assets.
Its clients include central banks as well, which surprises me. Examples include the Bank of England, the European Central Bank, and the Bank of Japan.
Last but not least, BlackRock is responsible for managing universities like Stanford University and Harvard University as well as charitable organizations like the Bill and Melinda Gates Foundation.
We could therefore conclude from BlackRock's client list that it is truly a massive, mammoth in the investing industry.
Now, returning to our question: "Does the entry of BlackRock in cryptocurrency signal the return of the Bull Market?" What did BlackRock do by the way that would cause us to consider such a question?
We are told that BlackRock moves into the cryptocurrency space by filing for a spot Bitcoin ETF and it is considered the major catalyst for the recent rally in the price of Bitcoin. And then the wider cryptocurrency market followed in such a price rally. Even meme coins like PEPE have experienced significant gain as well as other names such as ETH, BNB, and XRP.
Inspired by the action of BlackRock, we are also told that 96% of professional investors are considering making cryptocurrency investments. This is according to the survey conducted by Laser Digital. And so, these financial companies are now following BlackRock in this Bitcoin ETF thing.
What's your take on this?
As for me, this confirms that we are really living in a clown world. Anticipate for more entertainment in the coming days.
Grace and peace!
What is Hive?
What is LeoFinance? 3Speak
https://3speak.tv/watch?v=rzc24-nftbbg/lzhkednt Does the entry of BlackRock in cryptocurrency signal the return of the Bull Market? Since 2015, I have been hearing a lot of good things about BlackRock when I started trading in the Philippines Stock market. However, my knowledge is just superficial. All I know is that BlackRock is a big name in the investment world. Beyond that information, I know nothing about the details and the nature of the investment of this giant financial firm. Now, with this recent press release from cryptoglobe.com about BlackRock entering into the crypto space, this made me curious to dig a little deeper into the involvement of this financial titan. In Wikipedia, BlackRock is described as "the largest asset management company in the world." In terms of age, it is still very young. It was established in 1988 and so that would make the firm just 35 years old. What I find impressive in this company is its client base which includes huge companies, the big names in the institutional and individual investing world, as well as sovereign governments. Now, with the involvement of governments in BlackRock, this made me reflect on the recent interference of governments in the crypto space. One, if governments are included among their clients, I am now wondering about the future of regulation and legal issues that Centralized Exchanges (CEXes) are facing today such as Coinbase and Binance. Especially, in relation to the US government. Perhaps, unlike other governments, BlackRock doesn't manage any fund related to the US government because if they have, then how you would reconcile BlackRock's move with the US government fund being managed by BlackRock? If the US government has any funds entrusted to BlackRock, how can the SEC for instance sustain their goal of destroying the space? Or if the US government has an investment managed by BlackRock, perhaps, these assets are in safer financial instruments and not necessarily in the field of cryptocurrency. And then another thought, perhaps the hostility of the US government against cryptocurrency is motivated by those who either don't understand that character of the space or if they do understand, they don't like the idea of transferring financial sovereignty back to the people. They want to be in control. Nevertheless, as far as Japan, Kuwait, and Abu Dhabi are concerned, whether the governments of these nations are crypto-friendly or not, one thing is clear: these governments trust BlackRock with their sovereign wealth funds and that's why we see BlackRock managing the Government Pension Investment Fund (GPIF) of Japan, the Kuwait Investment Authority (KIA), and the Abu Dhabi Investment Authority (ADIA). Pension funds like "the California Public Employees' Retirement System (CalPERS), New York City Pension Funds, and Teacher Retirement System of Texas" are just a few notable organizations that put their trust in BlackRock. Along with big businesses like General Electric (GE), IBM, and Microsoft, insurance firms have entrusted BlackRock with managing their assets. Its clients include central banks as well, which surprises me. Examples include the Bank of England, the European Central Bank, and the Bank of Japan. Last but not least, BlackRock is responsible for managing universities like Stanford University and Harvard University as well as charitable organizations like the Bill and Melinda Gates Foundation. We could therefore conclude from BlackRock's client list that it is truly a massive, mammoth in the investing industry. Now, returning to our question: "Does the entry of BlackRock in cryptocurrency signal the return of the Bull Market?" What did BlackRock do by the way that would cause us to consider such a question? We are told that BlackRock moves into the cryptocurrency space by filing for a spot Bitcoin ETF and it is considered the major catalyst for the recent rally in the price of Bitcoin. And then the wider cryptocurrency market followed in such a price rally. Even meme coins like PEPE have experienced significant gain as well as other names such as ETH, BNB, and XRP. Inspired by the action of BlackRock, we are also told that 96% of professional investors are considering making cryptocurrency investments. This is according to the survey conducted by Laser Digital. And so, these financial companies are now following BlackRock in this Bitcoin ETF thing. What's your take on this? As for me, this confirms that we are really living in a clown world. Anticipate for more entertainment in the coming days. Grace and peace! What is Hive? What is LeoFinance? 3Speak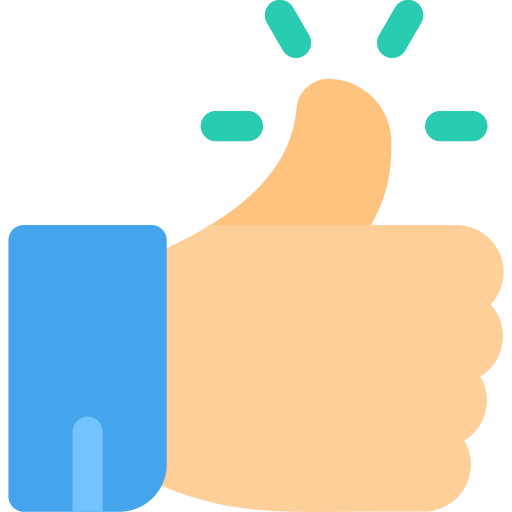 4
0 Comments
0 Shares
3129 Views