Image Source:
https://www.escapeartist.com/wp-content/uploads/2018/05/step0001.jpg
Bitcoin, the pioneering cryptocurrency, has gained significant attention and popularity since its inception in 2009. However, its decentralized nature, volatility, and potential risks have led to debates about the possibility of governments considering the outlawing of Bitcoin. In this article, we will explore some potential reasons that could contribute to such a decision.
Regulatory Challenges:
One primary concern for governments is the lack of regulatory oversight in the cryptocurrency market. Bitcoin's decentralized nature allows for anonymous transactions and can potentially facilitate illicit activities such as money laundering, tax evasion, and illegal transactions. Despite efforts to establish regulations and anti-money laundering measures, the anonymity provided by Bitcoin still poses a challenge for authorities to monitor and control financial transactions effectively.
Financial Stability and Consumer Protection:
Bitcoin's extreme price volatility can disrupt financial stability and endanger consumer protection. The cryptocurrency's value has witnessed significant fluctuations, often driven by speculative trading, market manipulation, or unexpected events. Such volatility can negatively impact investors, businesses, and overall economic stability. Governments may see the need to protect their citizens from potential financial losses associated with participating in the volatile cryptocurrency market.
Monetary Policy Control:
Central banks maintain the responsibility of implementing monetary policy to manage national economies effectively. Bitcoin, being decentralized and beyond government control, poses a challenge to the central bank's ability to influence and regulate monetary systems. If Bitcoin gains widespread acceptance, it could potentially undermine a government's control over its own currency, leading to potential economic instability.
Cybersecurity and Fraud:
As with any digital platform, Bitcoin and other cryptocurrencies are susceptible to hacking, fraud, and cyber attacks. Despite the implementation of robust security measures, cryptocurrency exchanges and wallets have experienced numerous high-profile breaches in recent years. These security vulnerabilities raise concerns regarding the protection of users' funds and the potential for criminal activities, which could further contribute to governments considering the outlawing of Bitcoin.
Potential Loss of Tax Revenue:
Governments rely on tax revenues to fund public services and infrastructure development. The anonymity associated with Bitcoin transactions presents challenges for tax authorities to identify and track taxable income. The potential widespread adoption of Bitcoin could lead to a substantial loss of tax revenue, making it difficult for governments to meet their financial obligations.
Conclusion:
While Bitcoin has attracted a vast user base and supporters who believe in its potential to revolutionize the financial system, several factors may lead governments to consider outlawing it. Regulatory challenges, concerns regarding financial stability and consumer protection, the potential loss of monetary policy control, cybersecurity risks, and the potential impact on tax revenues are some of the primary reasons that may drive governments towards such a decision. However, it's important to note that this article explores potential reasons and does not reflect the definitive outcome or consensus on the future of Bitcoin. The cryptocurrency landscape remains complex and subject to ongoing discussions and developments.
#bitcoin
#btc
#someeofficial
#waivio
#thgaming
#nftm
#archon
#hivelist
Image Source: https://www.escapeartist.com/wp-content/uploads/2018/05/step0001.jpg Bitcoin, the pioneering cryptocurrency, has gained significant attention and popularity since its inception in 2009. However, its decentralized nature, volatility, and potential risks have led to debates about the possibility of governments considering the outlawing of Bitcoin. In this article, we will explore some potential reasons that could contribute to such a decision. Regulatory Challenges: One primary concern for governments is the lack of regulatory oversight in the cryptocurrency market. Bitcoin's decentralized nature allows for anonymous transactions and can potentially facilitate illicit activities such as money laundering, tax evasion, and illegal transactions. Despite efforts to establish regulations and anti-money laundering measures, the anonymity provided by Bitcoin still poses a challenge for authorities to monitor and control financial transactions effectively. Financial Stability and Consumer Protection: Bitcoin's extreme price volatility can disrupt financial stability and endanger consumer protection. The cryptocurrency's value has witnessed significant fluctuations, often driven by speculative trading, market manipulation, or unexpected events. Such volatility can negatively impact investors, businesses, and overall economic stability. Governments may see the need to protect their citizens from potential financial losses associated with participating in the volatile cryptocurrency market. Monetary Policy Control: Central banks maintain the responsibility of implementing monetary policy to manage national economies effectively. Bitcoin, being decentralized and beyond government control, poses a challenge to the central bank's ability to influence and regulate monetary systems. If Bitcoin gains widespread acceptance, it could potentially undermine a government's control over its own currency, leading to potential economic instability. Cybersecurity and Fraud: As with any digital platform, Bitcoin and other cryptocurrencies are susceptible to hacking, fraud, and cyber attacks. Despite the implementation of robust security measures, cryptocurrency exchanges and wallets have experienced numerous high-profile breaches in recent years. These security vulnerabilities raise concerns regarding the protection of users' funds and the potential for criminal activities, which could further contribute to governments considering the outlawing of Bitcoin. Potential Loss of Tax Revenue: Governments rely on tax revenues to fund public services and infrastructure development. The anonymity associated with Bitcoin transactions presents challenges for tax authorities to identify and track taxable income. The potential widespread adoption of Bitcoin could lead to a substantial loss of tax revenue, making it difficult for governments to meet their financial obligations. Conclusion: While Bitcoin has attracted a vast user base and supporters who believe in its potential to revolutionize the financial system, several factors may lead governments to consider outlawing it. Regulatory challenges, concerns regarding financial stability and consumer protection, the potential loss of monetary policy control, cybersecurity risks, and the potential impact on tax revenues are some of the primary reasons that may drive governments towards such a decision. However, it's important to note that this article explores potential reasons and does not reflect the definitive outcome or consensus on the future of Bitcoin. The cryptocurrency landscape remains complex and subject to ongoing discussions and developments. #bitcoin #btc #someeofficial #waivio #thgaming #nftm #archon #hivelist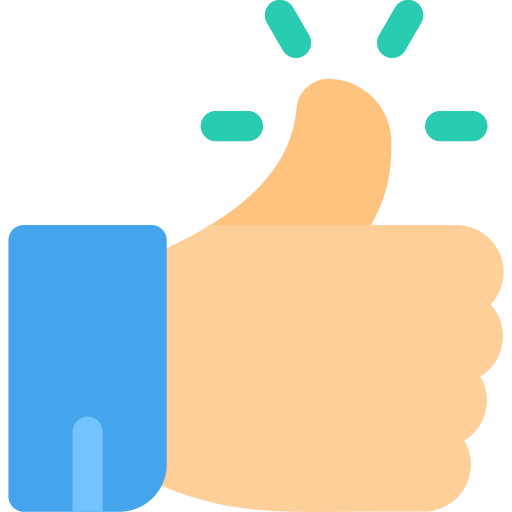 1
0 Comments
0 Shares
1909 Views