#SoMeeUserTips
~ The Importance of Staking
On
#centralized
platforms you
#pay
for your use by giving up your
#rights
to your own
#data
for unlimited use of the
#resources
they provide. On
#Decentralized
platforms this isn't the case, so
#limits
are put into place. This is because nothing in life is
#free
. Storing your media costs money and not all
#media
is worth the price.
On Proof of Stake(#PoS) platforms your resource allotment is usually determined by how much of the native
#currency
you have
#poweredup
or
#staked
. Both
#Hive
and
#SoMee
are PoS, so it's important to have enough of both
#tokens
staked on each platform. This makes sure you have unfettered use of them to do what you want when you want.
On Hive the minimum threshold of
#HivePower
needed or
#HP
is fluid depending on the
#market
#value
of the token. I've found that the minimum for unrestricted use is usually between 65 and 100 HP. For this reason and since we earn very little Hive through SoMee, it's important to stake any Hive you earn until you hit the desired amount.
Since SoMee is so new and the price is so much lower, it's hard to say how much
#SMEP
is needed before your platform restrictions are lifted. When you earn SME from
#posting
it's paid out half in SME and half in SMEP. It's probably a good idea to convert your SME earnings into Hive and power it up until you reach the minimum amount needed to use the site with zero restrictions. You should never cash out your earnings if you want your
#account
to grow.
The other benefit of staking both tokens is that it makes your
#vote
worth more and the votes you receive are worth a higher amount as well. To
#maximize
your earnings you need to stake everything you earn for at least the first few months. If you sell your earnings or any portion of them before becoming a
#SoMeeWhale
or even ever, you are wasting future earnings you could be making.
Investing in both Hive and SoMee are long-term commitments and staking your earnings is how the blockchain knows you are serious about investing in it and are then rewarded by being given unrestricted access and higher earnings. You need to give in order to receive.
You can also purchase both SME and Hive on
#HiveEngine
('s)
#Tribaldex
. If you aren't earning enough in the period of time you'd like, you can buy your stake as well. Right now the market values are way down, so it's a great time to buy both Hive and SME.
~DISCLAIMER~ I am not a professional and you should use this information for education purposes only. This is NOT financial advice.
#someeoriginals
#someeofficial
#originalcontent
#tips
#usertips
#accountgrowth
#doingyourpart
#SoMeeUserTips~ The Importance of Staking On #centralized platforms you #pay for your use by giving up your #rights to your own #data for unlimited use of the #resources they provide. On #Decentralized platforms this isn't the case, so #limits are put into place. This is because nothing in life is #free. Storing your media costs money and not all #media is worth the price. On Proof of Stake(#PoS) platforms your resource allotment is usually determined by how much of the native #currency you have #poweredup or #staked. Both #Hive and #SoMee are PoS, so it's important to have enough of both #tokens staked on each platform. This makes sure you have unfettered use of them to do what you want when you want. On Hive the minimum threshold of #HivePower needed or #HP is fluid depending on the #market #value of the token. I've found that the minimum for unrestricted use is usually between 65 and 100 HP. For this reason and since we earn very little Hive through SoMee, it's important to stake any Hive you earn until you hit the desired amount. Since SoMee is so new and the price is so much lower, it's hard to say how much #SMEP is needed before your platform restrictions are lifted. When you earn SME from #posting it's paid out half in SME and half in SMEP. It's probably a good idea to convert your SME earnings into Hive and power it up until you reach the minimum amount needed to use the site with zero restrictions. You should never cash out your earnings if you want your #account to grow. The other benefit of staking both tokens is that it makes your #vote worth more and the votes you receive are worth a higher amount as well. To #maximize your earnings you need to stake everything you earn for at least the first few months. If you sell your earnings or any portion of them before becoming a #SoMeeWhale or even ever, you are wasting future earnings you could be making. Investing in both Hive and SoMee are long-term commitments and staking your earnings is how the blockchain knows you are serious about investing in it and are then rewarded by being given unrestricted access and higher earnings. You need to give in order to receive. You can also purchase both SME and Hive on #HiveEngine('s) #Tribaldex. If you aren't earning enough in the period of time you'd like, you can buy your stake as well. Right now the market values are way down, so it's a great time to buy both Hive and SME. ~DISCLAIMER~ I am not a professional and you should use this information for education purposes only. This is NOT financial advice. #someeoriginals #someeofficial #originalcontent #tips #usertips #accountgrowth #doingyourpart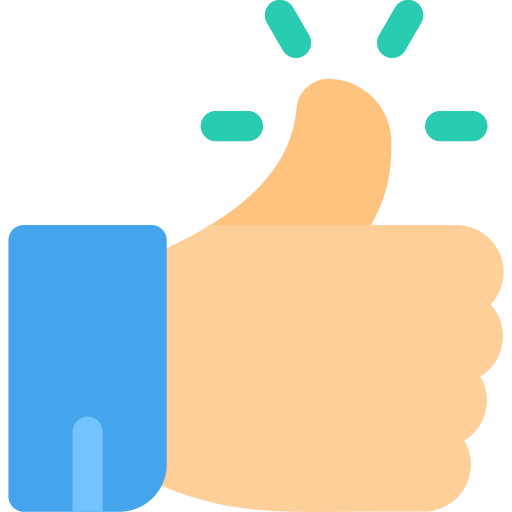 10
5 Commentarios
0 Acciones
6278 Views